NGA
Canadian
Caribbean and Mediterranean
Norwegian
SHOM
SEMAR
U.S.
Search by chart title, key word or chart number:
Explore Framed Charts!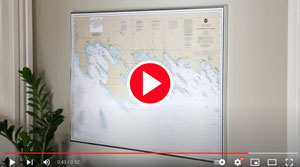 Framed Charts
Ready to Hang & Enjoy
Add style to any space with a framed chart.
STEP 1: CHOOSE YOUR TYPE OF CHART
I want to create a framed chart using:
©2021 Nautical Charts Online, All Rights Reserved.