NGA
Canadian
Caribbean and Mediterranean
Norwegian
SHOM
SEMAR
U.S.
Search by chart title, key word or chart number:
Explore Framed Charts!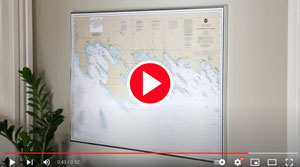 Get Product Updates!
Get news and deals from Nautical Charts Online in your inbox.
Chart 14904-12-2012
WI,2012,Port Washington to Waukegan
Historical Chart - Not For Navigational Use
Actual Chart Size: 24.0" x 18.0"

©2021 Nautical Charts Online, All Rights Reserved.