NGA
Canadian
Caribbean and Mediterranean
Norwegian
SHOM
SEMAR
U.S.
Search by chart title, key word or chart number:
Explore Framed Charts!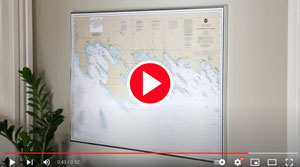 Get Product Updates!
Get news and deals from Nautical Charts Online in your inbox.
Chart 11373PTC
Mississippi Sound and approaches Dauphin Island to Cat Island Pilotage Chart
Scale:
Actual Chart Size: 28.7" x 42.1"
Paper Size: 36.0" x 43.0"

©2022 Nautical Charts Online, All Rights Reserved.